Tax breaks, education and access to advice key to successful transition to retirement
As pressure grows for the Federal Government to scrap the superannuation tax concessions, ....
.... an international survey found most respondents believed tax breaks on long-term savings and retirement products would encourage them to save more for retirement.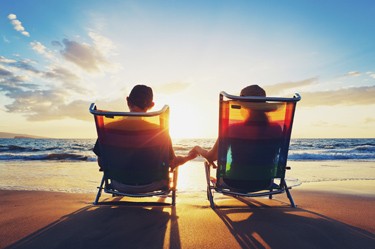 The Aegon Center for Longevity and Retirement, Retirement Readiness Survey 2015 revealed a further 18 per cent felt that better financial education would improve their ability to plan for their retirement, while another 17 per cent believed improved access to advice would be crucial to securing a successful transition to retirement.
"Given the current pressures on public finances in many countries, it is crucial that governments maintain a commitment to tax incentivized long-term savings," the report said.
"Across many of the countries in our survey, governments recognize their role in promoting access to information and advice, but there is still much progress to make."
The survey found that just 14 per cent of Australians aged 55 or older believed they would retire before reaching 65, compared with the global average of 26 per cent.
However, 77 per cent of Australians envisioned that they would have a flexible transition to retirement, while only 55 per cent of respondents internationally believed they would be able to follow that path.
The survey also found that Australian workers over 55-years-old were more likely to be offered retraining or reskilling opportunities (12 per cent) than their peers around the world (nine per cent).
Australian workers were also more likely to be offered the chance to more from full-time to part-time employment (38 per cent) than those overseas (27 per cent).
By Nicholas O'Donoghue 
29 January 2016
accountantsdaily.com.au
 
02 4961 7300
What our clients say about us
Grant Jackson is a fantastic operator that knows the Travel Industry inside and out. He is well supported up by his staff.

Thank you to Grant and the team for all of your help and guidance. We are always left feeling inspired after meeting with you. It's a pleasure to work alongside such a professional organisation. Keep up the good work!

Thank you for your help and wisdom when I REALLY needed it! You certainly helped me believe in myself and I now know that I can make a choice and be confident in it... so once again a big thank you. You gave me clarity and support.