Business confidence hits 5-month high: NAB
NAB's business confidence index jumped four points in December as business confidence and business conditions begin to converge.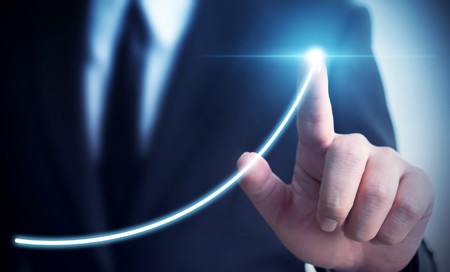 According to the latest results of NAB's monthly business survey, business confidence has "almost" caught up to business conditions.
The business confidence index rose four points to 11 index points in the December 2017, the highest level since July 2017 – while the business conditions index remained unchanged at 13 points.
"This has helped to narrow the perplexing gap between business conditions and confidence evident over the past couple of years, and is an encouraging signal for investment," NAB group chief economist Alan Oster said in a statement.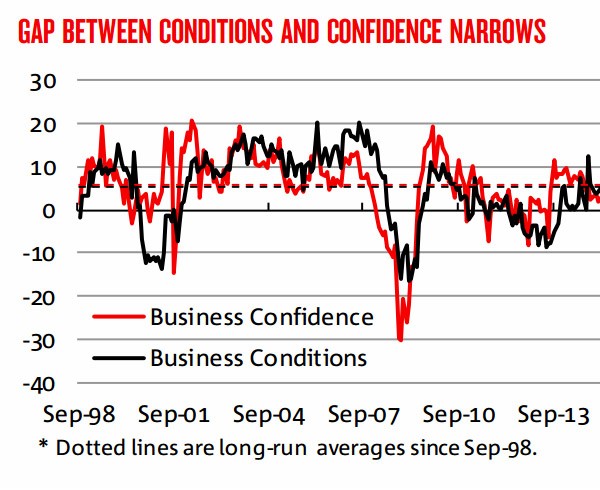 Source: NAB
 
The higher reading in business confidence was "perhaps driven by a stronger global economic backdrop", as well as strong conditions across all industries bar retail.
"The construction industry is performing well, thanks to support from a large pipeline of residential construction and stronger non-residential building approvals," Mr Oster said.
"Mining has also gone from being a major drag on the index to experiencing above average business conditions.
"The retail sector meanwhile continues to struggle with slightly negative business conditions, indicating a modest rate of contraction in the industry."
Retail stood as the only industry that was a "consistent underperformer" and reporting negative business conditions.
Mr Oster also pointed out that employment growth figures were overstated and falling from its "current extraordinary heights".
"Official employment figures show extraordinary employment growth of over 400,000 over the year to December," he said.
"The NAB Business Survey employment index on the other hand has not experienced the same wild swings in recent years, and tends to suggest the official figures may be currently 'overstating' the degree of job creation.
"The employment index implies employment growth of a little less than 300,000 at present, and a slowdown to around 240,000 per annum over the next six months, or a monthly pace of around 20,000 per month."
BY JESSICA YUN
Source:  NAB
Wednesday, 31 January 2018
www.investordaily.com.au
02 4961 7300
What our clients say about us
Grant Jackson is a fantastic operator that knows the Travel Industry inside and out. He is well supported up by his staff.

Thank you to Grant and the team for all of your help and guidance. We are always left feeling inspired after meeting with you. It's a pleasure to work alongside such a professional organisation. Keep up the good work!

Thank you for your help and wisdom when I REALLY needed it! You certainly helped me believe in myself and I now know that I can make a choice and be confident in it... so once again a big thank you. You gave me clarity and support.