ATO flashes warning over $7.2bn car expenses claims
Over $7.2 billion in work-related car expenses claimed last year have placed the popular deduction firmly in the headlights of the ATO this tax time.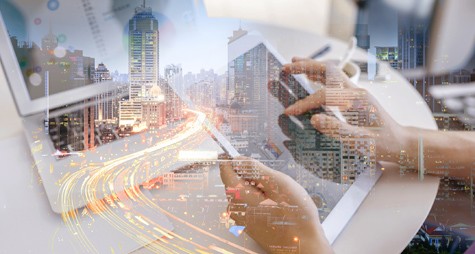 According to ATO assistant commissioner Karen Foat, over 3.6 million people made a work-related car expense claim in 2017–18, totalling more than $7.2 billion.
The deduction will be a key focus area for the Tax Office this year, with one in five claims exactly at the maximum 5,000km limit for the cent per kilometre method.
"While some claims of exactly 5,000km are legitimate, we've found many people are unable to show how they've arrived at this amount, and as a result, they've had their claim reduced or disallowed in full," Ms Foat said.
"We are still concerned that some taxpayers aren't getting the message that overclaiming will be detected, and if it is deliberate, penalties will apply.
"While some people do make legitimate mistakes, we are concerned that many people are deliberately making dodgy claims in order to get a bigger refund. We see taxpayers claiming for things like private trips, trips they didn't make and car expenses their employer paid for or reimbursed them for."
Ms Foat said the ATO's sophisticated analytics will compare taxpayer claims with others earning similar amounts in similar jobs.
In one unsupported claim last year, a taxpayer claiming $4,800 using the logbook method had triggered an ATO red flag, with a request for the logbook resulting in the taxpayer presenting a car service logbook instead of a logbook kept for calculating their work-use car percentage. The taxpayer was found to have not undertaken any work-related car travel during the year.
Another claim was flagged after the ATO identified an office worker claiming $3,300 for 5,000 kilometres of work-related travel using the cents per kilometre method. The taxpayer advised that his employer did not require him to use his car for work and that his claim was based on trips he made from home to work. 
According to Ms Foat, where the Tax Office identifies questionable claims, they will contact taxpayers and ask them to show how they have calculated their claim. In some cases, where further scrutiny is warranted, the ATO may even contact employers to confirm whether a taxpayer was required to use their own car for work-related travel.
"Simply driving between work and home is not enough to warrant a deduction. You must have a work-related need to travel while performing your job, like traveling from site to site or be required to transport bulky tools," Ms Foat said.
Apart from work-related deductions, the ATO has also indicated its focus on the overclaiming of rental deductions and the non-declaration of rental income, after commissioner Chris Jordan said that a random audit sample of returns with rental deductions found that nine out of 10 contained an error.
Jotham Lian 
25 June 2019 
accountantsdaily.com.au
02 4961 7300
What our clients say about us
Grant Jackson is a fantastic operator that knows the Travel Industry inside and out. He is well supported up by his staff.

Thank you to Grant and the team for all of your help and guidance. We are always left feeling inspired after meeting with you. It's a pleasure to work alongside such a professional organisation. Keep up the good work!

Thank you for your help and wisdom when I REALLY needed it! You certainly helped me believe in myself and I now know that I can make a choice and be confident in it... so once again a big thank you. You gave me clarity and support.