6 new accounting related videos
Videos are a good way to learn more about a topic or show to others who my be new to financial management.
Six new videos have just been added to our website. The topics covered are: 
How interest rates affect your loan
SMSF borrowing limited recourse loan
Cloud based accounting
Why you need business expense insurance
Understanding SMSFs
Saving and Investments
Click on the Video menu entry above to view our new collection.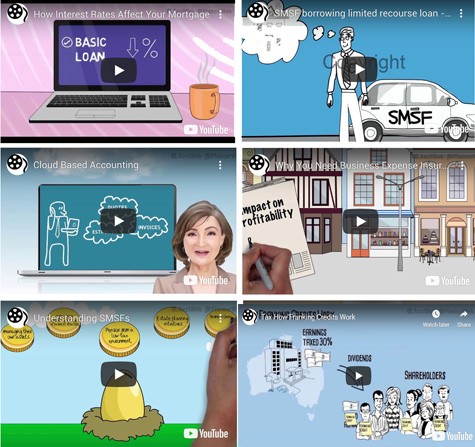 02 4961 7300
What our clients say about us
Grant Jackson is a fantastic operator that knows the Travel Industry inside and out. He is well supported up by his staff.

Thank you to Grant and the team for all of your help and guidance. We are always left feeling inspired after meeting with you. It's a pleasure to work alongside such a professional organisation. Keep up the good work!

Thank you for your help and wisdom when I REALLY needed it! You certainly helped me believe in myself and I now know that I can make a choice and be confident in it... so once again a big thank you. You gave me clarity and support.