ATO extends initial JobKeeper payment deadline
Employers looking to enrol for the first two JobKeeper fortnights have now been granted a further extension of time to enrol and pay employees.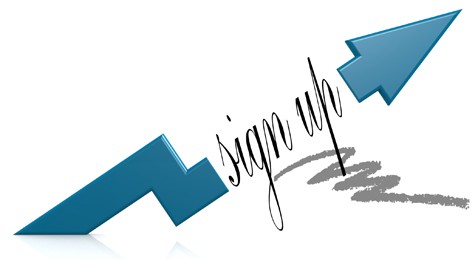 ​  
The ATO has now announced an extension of time for employers who wish to enrol for the first two JobKeeper fortnights to 31 May, an extension from 30 April.     
Crucially, for the first two fortnights that run from 30 March to 12 April, and 13 April to 26 April, the ATO will now accept the late payments of the minimum $1,500 per fortnight as long as they are paid by 8 May.
"This means that you can make two fortnightly payments of at least $1,500 per fortnight by 8 May, or a combined payment of at least $3,000," said the ATO in an update on Monday.
Speaking to Accountants Daily, the Institute of Public Accountants general manager of technical policy Tony Greco said the payment extension was particularly welcome, considering how the previous deadline of 30 April was hard for employers to meet.
"The onus was on the employer to make the payment and then hope the employee is eligible, so they are taking a leap of faith and if they didn't make the payment, they wouldn't get the reimbursement," Mr Greco said.
"If this date is not met, then the employer will lose the JobKeeper reimbursement and, more importantly, their employees may also be denied the benefit of the first two fortnight payments which will be an unnecessary loss assuming both the employer and employee are eligible."
The extension in time to meet the wage condition comes after the ATO registered the alternative tests late last week and the Treasurer revealing that further changes would be made to the JobKeeper rules.
Assistant Treasurer Michael Sukkar said the extension would help the 500,000 businesses that have now enrolled for the JobKeeper scheme pay more than 3 million employees in time.
"This extension allows businesses further time to consider their circumstances and remove any cash-flow pressures arising from financing arrangements that have not been finalised," Mr Sukkar said.
"Importantly, this extension does not negate the obligation on businesses to ensure they continue to pay eligible employees $1,500 in each JobKeeper fortnight.
"Businesses have until 31 May 2020 to formally enrol to claim JobKeeper payments. However, the sooner an employer pays their staff for April and enrols, the sooner the ATO can reimburse them the JobKeeper payments."
With the major banks now stepping up with dedicated JobKeeper hotlines to provide bridging finance to businesses ahead of the ATO's reimbursement, Mr Greco said it was pleasing to see the Tax Office adopt a flexible approach to give employers more time to meet the first payment date.
"There are a lot of dates flying around and this could be lost in translation," he said.
"It is a very simple message, but I think everyone is working at a rate of knots that simple messages have just been lost."
The ATO's updated guidance on enrolment date and payment date can be viewed here.
Jotham Lian 
27 April 2020 
accountantsdaily.com.au
02 4961 7300
What our clients say about us
Grant Jackson is a fantastic operator that knows the Travel Industry inside and out. He is well supported up by his staff.

Thank you to Grant and the team for all of your help and guidance. We are always left feeling inspired after meeting with you. It's a pleasure to work alongside such a professional organisation. Keep up the good work!

Thank you for your help and wisdom when I REALLY needed it! You certainly helped me believe in myself and I now know that I can make a choice and be confident in it... so once again a big thank you. You gave me clarity and support.