High Court rules in favour of employers on personal leave accruals
The High Court of Australia has preserved the long-standing industry practice regarding personal/carer's leave accruals in a significant ruling that has been welcomed by employers that were potentially set to face a substantial back-pay bill.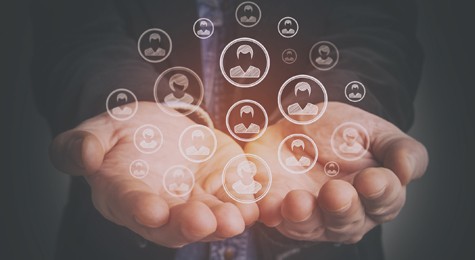 The High Court of Australia has granted the appeals by Mondelēz International and the Australian government against the previous decision of the Full Federal Court, clarifying the quantum of personal/carer's leave entitlements for millions of employees.
The Full Federal Court's 2019 ruling against Mondelēz found the Fair Work Act's minimum 10 days of paid personal leave should be given to permanent employees regardless of the number of days worked per week or number of hours per day. 
But a summary issued by the High Court of Australia on Thursday revealed that a majority of the High Court rejected the "working day" construction and instead held that what is meant by a "day" or "10 days" must be calculated by reference to an employee's ordinary hours of work.
"Because patterns of work do not always follow two-week cycles, the entitlement to '10 days' of paid personal/carer's leave can be calculated as 1/26 of an employee's ordinary hours of work in a year," the summary reads.
Commenting on the outcome, Innes Willox, chief executive of national employer association Ai Group, said the High Court's judgment preserves widespread industry practice.
"If the Federal Court's interpretation of the expression '10 days of paid personal/carer's leave' in section 96 of the Fair Work Act had been upheld, there would have been major cost implications for a very large number of businesses," Mr Willox said.
"In addition, a major barrier would have been imposed on employers agreeing to part-time employment arrangements, including for employees returning from parental leave."
Mr Willox noted that the case was brought on because of action relating to "12-hour shift workers at the Mondelēz International plant in Claremont, Tasmania", but the Federal Court's ultimate ruling had implications for most employers in Australia.
In turn, the interpretation adopted by the High Court ensures that all employees are entitled to take up to two weeks off work each year for personal/carer's leave regardless of how many ordinary hours an employee works in that two-week period.
"A full-time employee who works 38 ordinary hours per week is entitled to 76 hours of personal/carer's leave per year, and a part-time employee who works 20 hours per week is entitled to 40 hours of personal/carer's leave per year," Mr Willox explained. "The court's judgment ensures equity among full-time and part-time employees, and among eight-hour and 12-hour shift workers."
Tracy Angwin, CEO of the Australian Payroll Association, also welcomed the final outcome of a case that had cast a shadow over some 1 million shift workers around the country, noting that the "outcome will come as a major relief to employers and payroll professionals".  
Ms Angwin said: "The original decision would have placed significant additional financial burden on companies, and also created a disparity in entitlements for part-time employees, and a level of complexity that could lead to employers re-considering flexible working arrangements.
"We are pleased to see that the historical understanding of personal leave accruals has been upheld."
'Win for employers'
Employsure managing director Ed Mallett referred to the ruling as a win for employers who have already been stretched to breaking point over the past year due to COVID-19.
He advised employers to communicate with their staff on the outcome of the High Court's decision, to avoid any potential confusion.
 
"If an employer changed how personal leave operates following the original Federal Court ruling last August, they need to update their payroll system accordingly," Mr Mallett said.
"Staff need to be assured that they don't need to do a thing, and that when personal or carer's leave is taken, the business will comply with the governing legislation.
 
"If an employer did not change how personal leave operates as a result of last August's decision, the employer should still reiterate with staff that the way they operate personal or carer's leave in the business is accurate, and no further action is needed."
Maja Garaca Djurdjevic 
14 August 2020 
accountantsdaily.com.au
02 4961 7300
What our clients say about us
Grant Jackson is a fantastic operator that knows the Travel Industry inside and out. He is well supported up by his staff.

Thank you to Grant and the team for all of your help and guidance. We are always left feeling inspired after meeting with you. It's a pleasure to work alongside such a professional organisation. Keep up the good work!

Thank you for your help and wisdom when I REALLY needed it! You certainly helped me believe in myself and I now know that I can make a choice and be confident in it... so once again a big thank you. You gave me clarity and support.