ATO JobKeeper 2.0 guidance surfaces
The Tax Office has published preliminary guidance on the extension of JobKeeper as the profession continues to wait on the amended rules to be registered.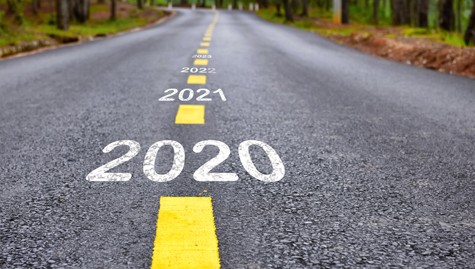 Following the passage of legislation extending JobKeeper for a further six months to 28 March 2021 this week, the ATO has now published guidance on the changes.
The updated guidance comes despite amendments to the JobKeeper Rules, which will set out the new two-tiered payment rates, yet to be issued by the Treasurer.
Amended rules notwithstanding, the ATO has now detailed the payment rates for the two extension periods, the first running from 28 September 2020 to 3 January 2021, and the second running from 4 January 2021 to 28 March 2021.
For the first extension period, employees who worked for 80 hours or more in the four weeks of pay periods before either 1 March 2020 or 1 July 2020 will receive $1,200 per fortnight, while all other employees will receive $750.
For the second period, the rate will drop to $1,000 per fortnight and $650 per fortnight, respectively.
The ATO noted that businesses currently enrolled in JobKeeper will not need to re-enrol for JobKeeper 2.0, nor will they need to provide an employee nomination notice again.
However, businesses will need to satisfy the decline in turnover test for the September quarter, and subsequently the December quarter, with the ATO stating that it will soon provide further information on how to undertake the calculation.
"For many businesses registered for GST, this calculation will match the 'total sales' reported at G1 on your BAS minus GST payable (1A), where applicable," the ATO said.
"You can provide additional turnover information to demonstrate that you satisfy the actual fall in turnover test for the September quarter from the start of October onwards. You must provide it before you complete your November monthly declaration."
View the updated ATO guidance here.
View the Treasury JobKeeper Fact Sheets here.
Jotham Lian 
04 September 2020 
accountantsdaily.com.au
02 4961 7300
What our clients say about us
Grant Jackson is a fantastic operator that knows the Travel Industry inside and out. He is well supported up by his staff.

Thank you to Grant and the team for all of your help and guidance. We are always left feeling inspired after meeting with you. It's a pleasure to work alongside such a professional organisation. Keep up the good work!

Thank you for your help and wisdom when I REALLY needed it! You certainly helped me believe in myself and I now know that I can make a choice and be confident in it... so once again a big thank you. You gave me clarity and support.