ATO extends JobKeeper deadlines ahead of Christmas
JobKeeper deadlines for the second extension period have now been extended by the ATO ahead of the festive season.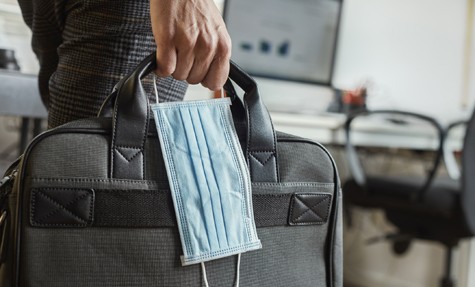 Completion of the December business monthly declaration, for employers to be reimbursed for payments between 23 November 2020 and 3 January 2021, has also been extended from the usual 14th of each month to 28 January 2021.
To account for the New Year weekend, the Tax Office will also allow employers to meet the wage condition for payments between 21 December and 3 January 2021 by 4 January 2021.
From 4 January, the second extension period for JobKeeper will kick in, reducing payment rates to $1,000 per fortnight for those on the tier 1 rate and $650 per fortnight for those on tier 2.
Entities will be required to demonstrate that their actual GST turnover has declined by the requisite shortfall for the December 2020 quarter, with the ATO to make the new decline in turnover form available on its systems from 4 January.
New employers enrolling for the first time, and existing employers, will be required to submit the decline in turnover form by 31 January.
Employers will also be given until 31 January 2021 to meet the wage condition for fortnights starting on 4 January and 18 January 2021.
JobKeeper figures
The new dates come as statistics released by the government show that 450,000 businesses stopped accessing JobKeeper after eligibility was tightened at the end of September.
The number of Australian workers on JobKeeper also fell from 3.6 million recipients at the height of the program to 1.5 million by the end of November.
Around 86 per cent of workers are now on the tier 1 payment of $1,200 per fortnight, with around 14 per cent on the tier 2 payment of $750 per fortnight.
Treasurer Josh Frydenberg said the lower-than-forecast take-up of JobKeeper was evidence that economic recovery was well underway in Australia.
Jotham Lian 
01 December 2020
accountantsdaily.com.au
02 4961 7300
What our clients say about us
Grant Jackson is a fantastic operator that knows the Travel Industry inside and out. He is well supported up by his staff.

Thank you to Grant and the team for all of your help and guidance. We are always left feeling inspired after meeting with you. It's a pleasure to work alongside such a professional organisation. Keep up the good work!

Thank you for your help and wisdom when I REALLY needed it! You certainly helped me believe in myself and I now know that I can make a choice and be confident in it... so once again a big thank you. You gave me clarity and support.