'Penalties will resume': ATO flips the switch on debt recovery
Taxpayers falling behind on tax debts and lodgement obligations can soon expect contact from the ATO as it confirms the resumption of its compliance activities in the wake of JobKeeper ending.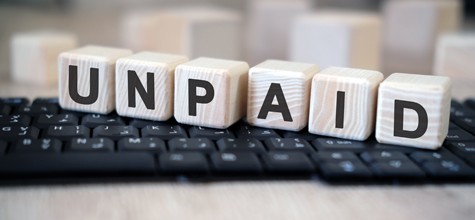 With the JobKeeper program officially over, the Tax Office has now confirmed that it will resume pursuing and enforcing debt recovery action.
The change in approach comes after the ATO began sending letters to taxpayers in February to warn them of potential sterner action if they failed to make good on their obligations and had refused to get in touch with the Tax Office.
"From the end of March 2021, where appropriate, the imposition of penalties will resume," an ATO spokesperson told Accountants Daily.
"And on a case-by-case basis, we will start taking debt and lodgement compliance actions."
The resumption of ATO service comes after it had paused its debt, audit and lodgement work at the height of COVID-19, ultimately contributing to a $1.3 billion shortfall against its compliance revenue target.
With a growing $53 billion debt book to account for, accountants have now correctly predicted that the ATO would turn to stronger enforcement once JobKeeper concluded.
The ATO, however, has assured practitioners and their clients that firm action will not be taken if they reach out for help.
"We understand the bushfires from last year, COVID-19 or the floods more recently may continue to have a significant impact on taxpayers and tax professionals," said the ATO spokesperson. "The ATO will always provide help and assistance to anyone who engages with us.
"We will generally not take compliance action where we are aware you are trying to do the right thing."
Tony Greco from the Institute of Public Accountants said it was understandable that the ATO was looking to return to business-as-usual activity to prevent debt issues from snowballing.
"It's probably appropriate now because I think the zombie firms have been supported by JobKeeper and it's now a case of dealing with reality," Mr Greco said.
"What is required is that people get on the front foot, and when they get those debt letters, communicate their circumstances, and then look at the available options that the ATO provides.
"The ATO also needs to understand the circumstances that the client finds themselves in, and we have been reassured that they will find a tailored approach.
"The ATO may not know the financial circumstances of the business, if they are in an industry that has been smashed or if they are business as usual and have the capacity to pay. They might know a little bit about the industry, but they may not know about the particular circumstances of the client, so communicate that with the ATO."
The Tax Office has also urged accountants to ensure clients continue to lodge even if they are unable to pay, with tailored payment plans still available to them.
"Don't ignore our letters — it's important to talk to us about the client's position," said the ATO spokesperson.
"If you or your clients have overdue obligations or are worried about compliance action, give us a call and we will work with you to find a solution."
Chartered Accountants Australia and New Zealand tax leader Michael Croker said that while the ATO's confirmation highlights the importance of getting clients to re-engage with the Tax Office, the reality of current economic conditions might pose issues for practitioners.
"You can urge clients to get their tax affairs up to date, but some clients are in deep financial distress and are unwilling to do so or can't pay their accountant, so it's an interesting time for client engagement," Mr Croker said.
"There are some opportunities here, however, and that's particularly the loss carry-back tax offset, and a lot of good accountants are trawling through their client list at the moment to identify clients likely to be eligible for that and encouraging them to lodge quickly.
"The offset is a handy leverage to get your corporate clients to engage if they have outstanding tax returns."
Jotham Lian 
01 April 2021 
accountantsdaily.com.au
02 4961 7300
What our clients say about us
Grant Jackson is a fantastic operator that knows the Travel Industry inside and out. He is well supported up by his staff.

Thank you to Grant and the team for all of your help and guidance. We are always left feeling inspired after meeting with you. It's a pleasure to work alongside such a professional organisation. Keep up the good work!

Thank you for your help and wisdom when I REALLY needed it! You certainly helped me believe in myself and I now know that I can make a choice and be confident in it... so once again a big thank you. You gave me clarity and support.