ATO promises not to 'destroy' businesses as it resumes debt collection
Businesses struggling with tax debts have been urged to re-engage with the ATO as it pledges not to "destroy the very thing that [it has] been trying to support" throughout the pandemic.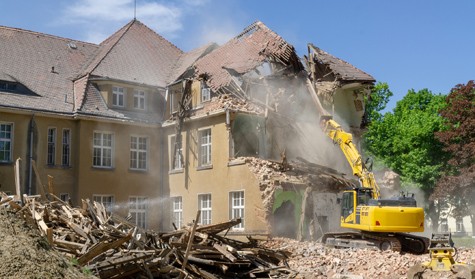 While the Tax Office has now confirmed that it has resumed pursuing and enforcing debt recovery, ATO second commissioner Jeremy Hirschhorn has reassured businesses that it will not go too hard too soon.
"We want people to re-engage. It's a relatively soft engagement. We get that it's really hard to go from nothing to full payment," said Mr Hirschhorn at Chartered Accountants Australia and New Zealand's Practice Power Up Conference on Wednesday.
"We are expecting a lot of payment plans to really try to get businesses gradually back fully into the system.
"But what we don't want to do is to support companies or businesses all the way through a pandemic and then by dialling debt collection up too quickly, we destroy the very thing that we've been trying to support."
The resumption of debt collection activity comes after the ATO paused its debt, audit and lodgement work at the height of COVID-19, resulting in its debt book growing by $20 billion, according to Mr Hirschhorn.
"We pivoted as an organisation, we turned off some sacred cows in the Tax Office," he said.
"We turned off debt collection, we turned off lodgement chasing up, we really dialled back almost to no new audit activity, and gave taxpayers the opportunity to say, 'Do I want to pause my existing compliance activity, continue it or slow it?', so we really tried to put that in the hands of the taxpayer."
Mr Hirschhorn said it was necessary for the ATO to now resume its business-as-usual activities, but it remained conscious of struggling businesses amid a recovering economy.
"Where we are now is really saying, look, everybody should be lodging, and the default is that everybody should be paying," Mr Hirschhorn said.
"We recognise that it is a strange economy still, because some businesses are absolutely going gangbusters, and other businesses are really still struggling. It's not just the obvious industries like tourism, but [for example], it's been a fantastic time for suburban coffee shops, and a terrible time for CBD coffee shops.
"What we're really saying is, please approach us and we're going to be very empathetic or reasonable around debt, but we really expect you to lodge."
 Jotham Lian 
23 April 2021 
accountantsdaily.com.au
02 4961 7300
What our clients say about us
Grant Jackson is a fantastic operator that knows the Travel Industry inside and out. He is well supported up by his staff.

Thank you to Grant and the team for all of your help and guidance. We are always left feeling inspired after meeting with you. It's a pleasure to work alongside such a professional organisation. Keep up the good work!

Thank you for your help and wisdom when I REALLY needed it! You certainly helped me believe in myself and I now know that I can make a choice and be confident in it... so once again a big thank you. You gave me clarity and support.