ATO Small Business Newsroom - July / August
The ATO provides information on a large number of business related topics, issues, rules and regulations.  We hope this article will help quickly you keep up to date.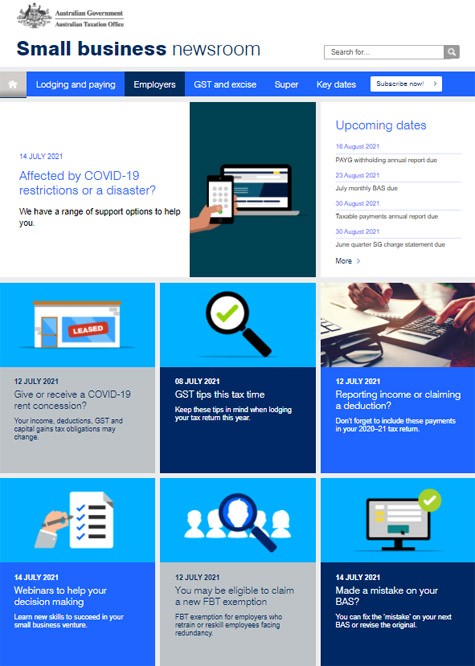 Visiting the ATO's website can be daunting but here is a page that links to information important to small businesses everywhere.
For example:
Upcoming dates
Afected by COVID-19
GST tips
Reporting income or claiming a deduction
Made a mistake on your BAS?
More ....
ATO
02 4961 7300
What our clients say about us
Grant Jackson is a fantastic operator that knows the Travel Industry inside and out. He is well supported up by his staff.

Thank you to Grant and the team for all of your help and guidance. We are always left feeling inspired after meeting with you. It's a pleasure to work alongside such a professional organisation. Keep up the good work!

Thank you for your help and wisdom when I REALLY needed it! You certainly helped me believe in myself and I now know that I can make a choice and be confident in it... so once again a big thank you. You gave me clarity and support.