World's largest armies 1816 - 2020
Adding a slice of interesting trivia is a great way to offer something or those clients who don't want to read, and September is no exception.  What we add is great for trivia competitions, especially if you get to draft the questions.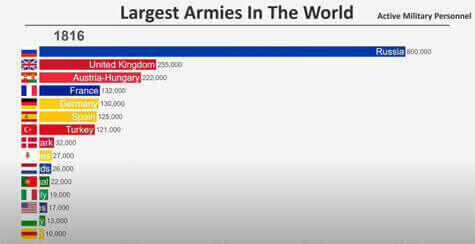 02 4961 7300
What our clients say about us
Grant Jackson is a fantastic operator that knows the Travel Industry inside and out. He is well supported up by his staff.

Thank you to Grant and the team for all of your help and guidance. We are always left feeling inspired after meeting with you. It's a pleasure to work alongside such a professional organisation. Keep up the good work!

Thank you for your help and wisdom when I REALLY needed it! You certainly helped me believe in myself and I now know that I can make a choice and be confident in it... so once again a big thank you. You gave me clarity and support.