Government moves to scrap SG $450 threshold
The government is finally delivering on its budget promise to remove the $450 per month superannuation guarantee threshold.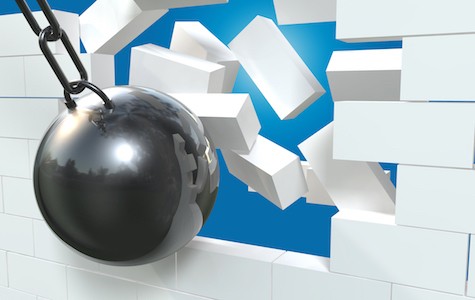 Amendments to superannuation law introduced into Parliament on Wednesday (27 October) will, among other things, ensure the removal of a structural discrimination, in place since 1992, which has barred employees with an income of under $450 per month from accessing the superannuation guarantee.
The $450 threshold removal was part of the government's budget promise to women and was flagged as a move to ensure low-income earners, particularly women and younger Australians, have access to adequate retirement savings.
Commenting on the government's introduction of legislation that will scrap this barrier, the Association of Superannuation Funds of Australia (ASFA) said if Parliament approval is granted some 300,000 people stand to benefit, of whom approximately 63 per cent are female.
"Removal of the $450 threshold improves the coverage of superannuation and enhances equity across the super system," said ASFA chief executive Dr Martin Fahy.
"Women's lower super balances in particular, have given rise to critical social policy issues, including increasing levels of poverty and homelessness in retirement. We will continue to work with the government to achieve broader structural reforms to improve retirement outcomes for low-income earners."
Also included in the Treasury Laws Amendment (Enhancing superannuation outcomes for Australians and helping Australian businesses invest) Bill 2021 is an increase in the maximum amount of voluntary contributions that people are able to release under the First Home Super Saver Scheme (FHSSS) from $30,000 to $50,000.
Moreover, if the omnibus bill garners the necessary support, it will reduce the eligibility age to make downsizer contributions into super from 65 to 60 years of age, allowing more older Aussies to consider downsizing to a home that better suits their needs.
In addition, the bill supports the repeal of the work test for non-concessional and salary sacrificed contributions that will be implemented through regulation changes the government intends to make before the end of the year.
It also reduces costs and simplifies reporting for self-managed superannuation funds and small APRA-regulated funds and extends the end date of temporary full expensing to 30 June 2023.
Maja Garaca Djurdjevic
28 October 2021
www.accountantsdaily.com.au
02 4961 7300
What our clients say about us
Grant Jackson is a fantastic operator that knows the Travel Industry inside and out. He is well supported up by his staff.

Thank you to Grant and the team for all of your help and guidance. We are always left feeling inspired after meeting with you. It's a pleasure to work alongside such a professional organisation. Keep up the good work!

Thank you for your help and wisdom when I REALLY needed it! You certainly helped me believe in myself and I now know that I can make a choice and be confident in it... so once again a big thank you. You gave me clarity and support.