FBT – Christmas Parties and Taxi Fares
Some employers, who are commendably anxious to protect their employees and clients from the drink/driving laws, also pay for taxis to and from the place of entertainment.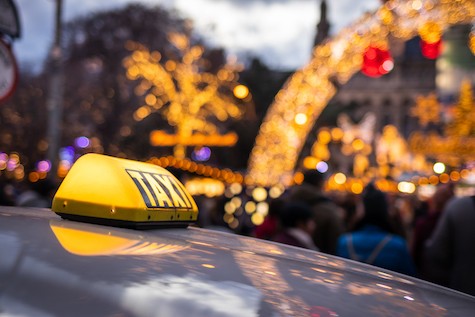 For FBT purposes there may be different consequences for payment of the taxi fare.  For clients, the taxi fare is considered to be part of the entertainment expense and no deduction is allowable.  For employees, if the fare is for travel from home to the place of entertainment (not being their place of employment) and return home again, the benefit is considered to be for the facilitation of entertainment and is not a separate benefit from the entertainment itself.
The result is that the employer would then have to rely on the total entertainment package being under $300 for the minor benefit rule to apply.
However, if the Christmas function is held on the employer's premises, the taxi trip is FBT exempt if it is a single trip beginning or ending at the employer's premises. For example, the exemption would apply if the employee went from the work place to home, or any other place.  
However, the exemption would not apply if the trip was broken and continued at some other time.  For example, the employee gets a taxi from the workplace and goes to a nightclub; that trip is deductible and exempt from FBT.  If the employee later gets another cab to home, that leg of the trip would be deductible to the employer but FBT would be payable.
Note however, that if the employer is using the 50/50 split method of calculating FBT and deductions, the taxi travel would always be included in the cost of entertainment, and there would be no exempt journey for travel from the workplace to home.
Uber and other ride sharing services are now also included for FBT exemption as taxi services, after recent changes to the FBT Act, from 1st April 2019. 
02 4961 7300
What our clients say about us
Grant Jackson is a fantastic operator that knows the Travel Industry inside and out. He is well supported up by his staff.

Thank you to Grant and the team for all of your help and guidance. We are always left feeling inspired after meeting with you. It's a pleasure to work alongside such a professional organisation. Keep up the good work!

Thank you for your help and wisdom when I REALLY needed it! You certainly helped me believe in myself and I now know that I can make a choice and be confident in it... so once again a big thank you. You gave me clarity and support.