ATO provides further clarity on DIN process
The ATO and the SMSF Association have clarified some of the areas of confusion with respect to the director identification number process and outlined some of the ATO's longer-term plans.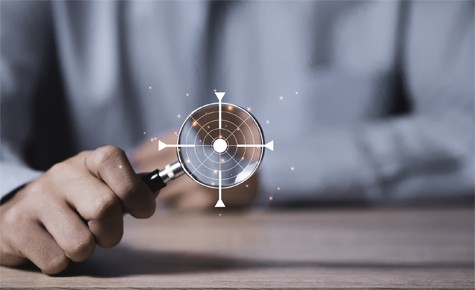 In June last year, the government passed laws introducing the requirement for all directors of a company in Australia to have a director identification number (DIN).
There is currently a transitional period in place where all new directors have 28 days to apply for a DIN after being appointed as a director. From 5 April next year, however, all directors will need to apply for a DIN prior to being appointed as a director.
Existing directors who were appointed prior to 31 October this year will need to apply for a DIN before 30 November 2022.
In a video discussion with the ATO, SMSF Association technical manager Mary Simmons outlined that one of the areas of confusion, particularly as the requirements move out of the transitional phase, is whether new directors should establish the corporate trustee for the fund first or obtain their director ID.
Ms Simmons clarified that given that Australian Business Registry Services (ABRS) allows a person to get their director ID before being formally appointed as a director, "it makes sense that anyone who is considering setting up a new corporate trustee for an SMSF should get their director ID first and then proceed to setting up an SMSF".
For existing SMSFs with a corporate trustee, ATO director SMSF regulatory branch Martin Frauenfelder explained that apart from the need to have a director ID number, there would be no change to the current process.
"You still need to inform the ATO of any new members and lodge the relevant ASIC documents. For now, ASIC online forms do not collect or use the director ID number," said Mr Frauenfelder.
Ms Simmons said this means that for a director being appointed to an existing corporate trustee today, the individual will need to go and obtain a director ID through the ABRS, which they currently have 28 days from the date of appointment to do so, they will need to inform the ATO through a change of details form within 28 days, and there is also an obligation to inform ASIC that there's a change of details, which must also be done within 28 days of being appointed.
"There's a few pieces to that puzzle at the moment, and I think we're all hoping that as more registers transition onto the new ABRS by 2024 that that process will be a little more streamlined," said Ms Simmons.
Ms Simmons said the SMSF Association would like to see the process streamlined so that a person can simultaneously apply for a director ID and also an ABN for an SMSF with a corporate trustee.
Mr Frauenfelder outlined that the ATO has longer-term plans to transition ABNs to the ABRS.
"As with any new system, we'll be looking for opportunities to streamline the process while ensuring appropriate safeguards are in place," he said.
ASIC's company register will be transferred to the ABRS in the future, he said, which the ATO expects will happen around September 2023.
"By this time, a director's ID will have been linked to the companies they are a director of. The ABRS will communicate linking arrangements at an appropriate time," he said.
Once the director IDs are incorporated into the ATO's risk models for those looking to establish SMSFs, it will identify an individual who has a pattern of phoenix activity, said Mr Frauenfelder.
"However, until this is fully functional, we will continue to carry out our risk assessments using the current systems," he said.
Miranda Brownlee
16 December 2021 
accountantsdaily.com.au
02 4961 7300
What our clients say about us
Grant Jackson is a fantastic operator that knows the Travel Industry inside and out. He is well supported up by his staff.

Thank you to Grant and the team for all of your help and guidance. We are always left feeling inspired after meeting with you. It's a pleasure to work alongside such a professional organisation. Keep up the good work!

Thank you for your help and wisdom when I REALLY needed it! You certainly helped me believe in myself and I now know that I can make a choice and be confident in it... so once again a big thank you. You gave me clarity and support.