On Your Feet Australia - Charity Day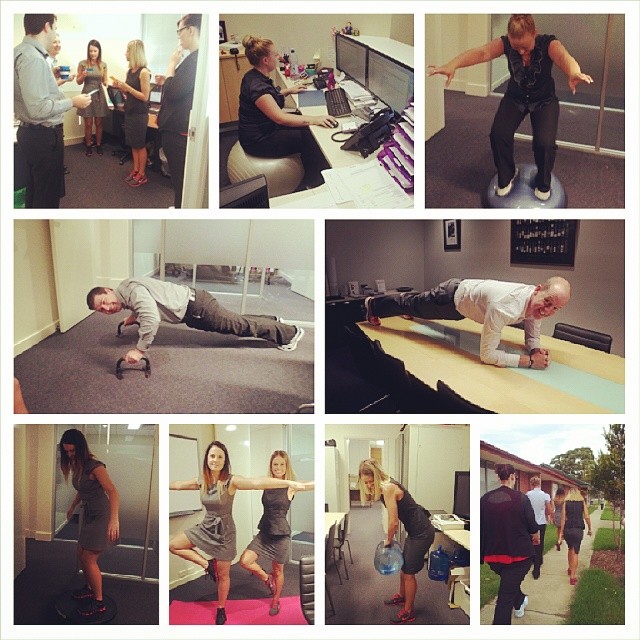 On February 19th 2014, Pivotal Accounting participated in 'On Your Feet Australia Day' which is an initiative by the Baker IDI Heart and Diabetes Institute to bring awareness to the risks of being inactive in the workplace. The day involved wearing your sneakers to work and participating in activities throughout the day to get you on your feet. Pivotal completed activities including; taking a 4KM walk in our lunch break, turning Grant's office into a gym and completing stand-up exercises in our meetings. We are thrilled to announce that we won 1st place in the Instagram competition! Below is our winning entry. To find out more about this awesome charity, please click here.
02 4961 7300
What our clients say about us
Grant Jackson is a fantastic operator that knows the Travel Industry inside and out. He is well supported up by his staff.

Thank you to Grant and the team for all of your help and guidance. We are always left feeling inspired after meeting with you. It's a pleasure to work alongside such a professional organisation. Keep up the good work!

Thank you for your help and wisdom when I REALLY needed it! You certainly helped me believe in myself and I now know that I can make a choice and be confident in it... so once again a big thank you. You gave me clarity and support.