Government expands SME loan scheme eligibility
Businesses that didn't previously receive JobKeeper will now be eligible for loans of up to $5 million under the scheme, which will be made available through select lenders until 31 December.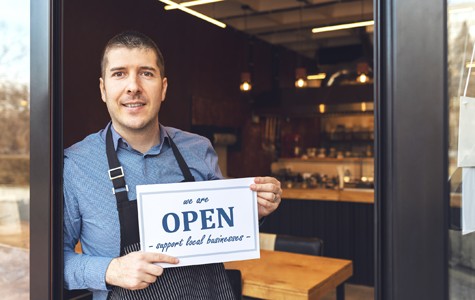 Treasurer Josh Frydenberg on Wednesday announced that the Morrison government will do away with requirements that a business would need to have previously received JobKeeper or be a flood-affected business to be eligible for the SME Recovery Loan Scheme.
Under the scheme, businesses facing sustained economic impact as a result of the pandemic with a turnover of less than $250 million will be able to access loans of up to $5 million over a 10-year term. 
The scheme also includes a government guarantee on 80 per cent of the loan amount, and offers lenders the option to offer borrowers a repayment holiday of up to 24 months. 
Its design also allows for businesses to use the funds to refinance pre-existing debt owed by eligible borrowers, including those from the SME Guarantee Scheme, and can be either unsecured or secured.
Mr Frydenberg said the expanded scheme will allow lenders to continue supporting small Australian businesses at their time of need. 
"The expansion complements other financial support the Commonwealth is offering to businesses impacted by the current COVID‑19 health restrictions," Mr Frydenberg said.
"The Morrison government will continue to support small businesses as they seek to rebuild, adapt and create jobs on the other side of this crisis."
The SME Recovery Loan Scheme was rolled out in early 2020 as one of the federal government's earliest pandemic support packages. 
Its earliest iteration has since been expanded upon and extended to offer loan cap increases, more generous shifts on cost splitting with lenders, and increases in turnover eligibility. 
When it was most recently expanded in March, the scheme was only made available to recipients of JobKeeper payments between 4 January and 28 March, those that applied during the first phase of the scheme, and others that were affected by floods. 
The Morrison government's March expansion saw the limit of eligible loans rise from $1 million to $5 million under the scheme, as well as a cost split shift which will see the government guarantee a higher portion of the loan. 
The shift saw the government's 50-50 split with banks shift to an 80-20 split. 
Businesses with a higher turnover benefited, too, as the cap on eligible turnover increases from $50 million to $250 million.
John Buckley 
26 August 2021 
accountantsdaily.com.au
02 4961 7300
What our clients say about us
Grant Jackson is a fantastic operator that knows the Travel Industry inside and out. He is well supported up by his staff.

Thank you to Grant and the team for all of your help and guidance. We are always left feeling inspired after meeting with you. It's a pleasure to work alongside such a professional organisation. Keep up the good work!

Thank you for your help and wisdom when I REALLY needed it! You certainly helped me believe in myself and I now know that I can make a choice and be confident in it... so once again a big thank you. You gave me clarity and support.